Bunkers - BP

bp Marine – Northport
bp Marine introduces barge bunkering at Northport, New Zealand.
bp Marine is proud to announce our expansion of barge bunkering operations to Northport, following our successful introduction into Auckland. bp Marine will supply MARPOL compliant VLSFO and MGO fuels, by barge, to customers visiting Northport. bp Marine will be utilising the "Awanuia", working with Seafuels to provide a safe, reliable and high-quality barge bunkering service for customers visiting New Zealand.
bp Marine is the sole provider of VLSFO into the New Zealand market and is pleased to add to its existing network across Australia and New Zealand.
Safety and Quality Products are our focus
Safely and consistently delivering on-specification products to our customers in full and on time, consistently throughout our port network is at the core of our business. We conduct stringent product testing during the manufacturing and delivery process to ensure all of our products meet the ISO 8217 requirements.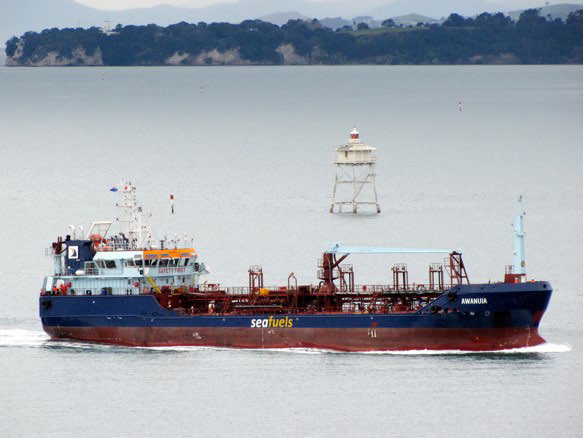 Customer Commitment
bp Marine's commitment to our customers is a simple one: to consistently deliver quality products with outstanding levels of service throughout our network of strategically based ports in Australia and New Zealand and around the world.
We are continuously improving our execution of the essentials that your business depends upon and providing value added services.
For your next fuel requirement in Northport, please contact your local bp Marine representative or email the team at
BPMarineANZ@bp.com
Another outstanding bp bunkering operation servicing New Zealand.