Welcome back, Mr P!
It's a warm welcome back to Northport for the Constantinos P, a 261m gearless container ship offloading boxes destined for Auckland and beyond. This is her second call at Northport; the first time she arrived just before Christmas laden with seasonal cheer for Auckland businesses and retailers, this time she arrives at Easter.
She is no longer the largest vessel to have called here - that honour went to the 'Tianjin Bridge' which called in January.
We expect to unload about 1,160 containers from her and will not be loading any containers for export. She is operating under a Vessel Sharing Agreement between four shipping lines; ANL, OOCL, COSCO and PIL.
She arrived in the early hours of this morning and by 7am we were unloading the first container (below).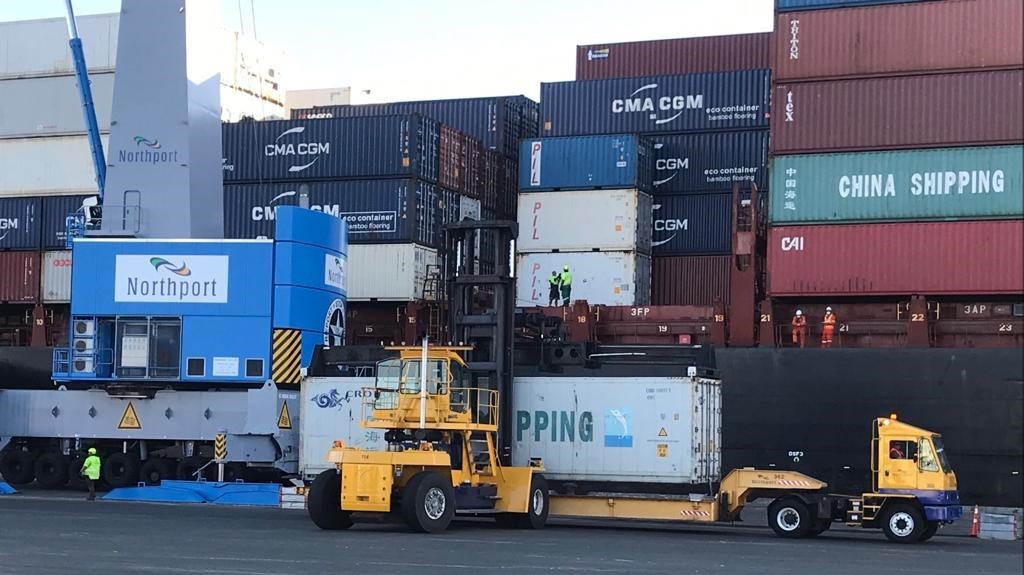 As with previous container calls, all the boxes coming off at Northport need to be fully unloaded before truck loading can start. As a result Northport will not be loading any trucks until after the Easter break, meaning the roads will not have those trucks on them during the long weekend.